Storm!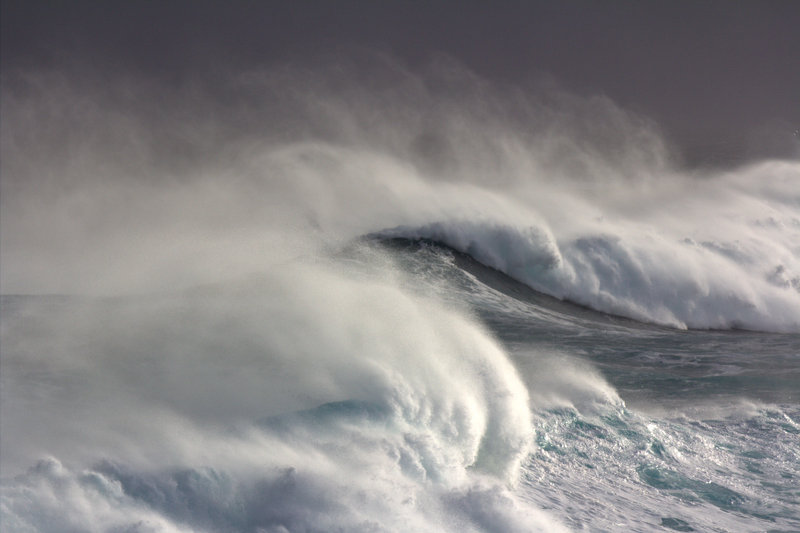 It's storming outside. And I know the wind will gain even more force, coming the night. I see the waves of the sea, furious white, with lots of spraying water. I hear the wind howling around the house. Now and then I feel the house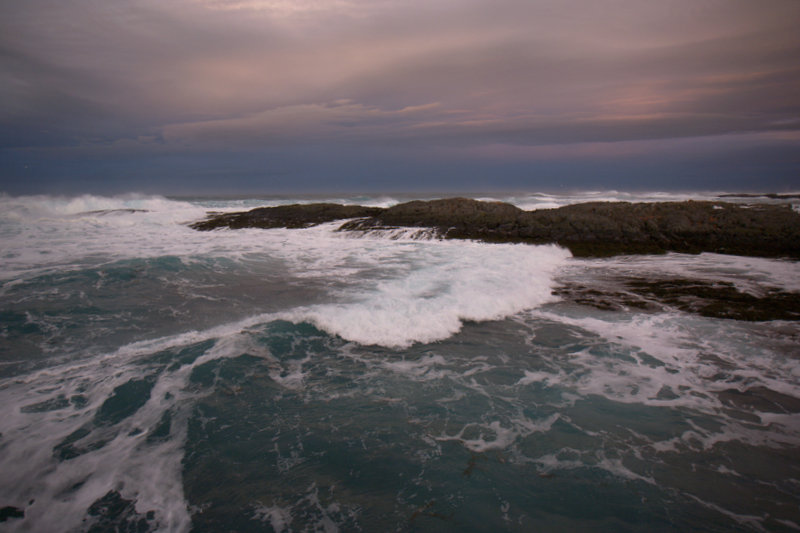 shudder under the onslaught of the gusts of the wind..... This year there already have been lot's of storms here in Slettnes. A lot for this time of the year. I remember myself thinking 2 months ago: 'I have been warned about how the wind can rage here at the lighthouse, but I haven't noticed anything so powerful as yet ! I wouldn't mind a good storm '. And as always, be careful what you ask for, because within a week I experienced my first hurricane! And it doesn't seem to stop yet.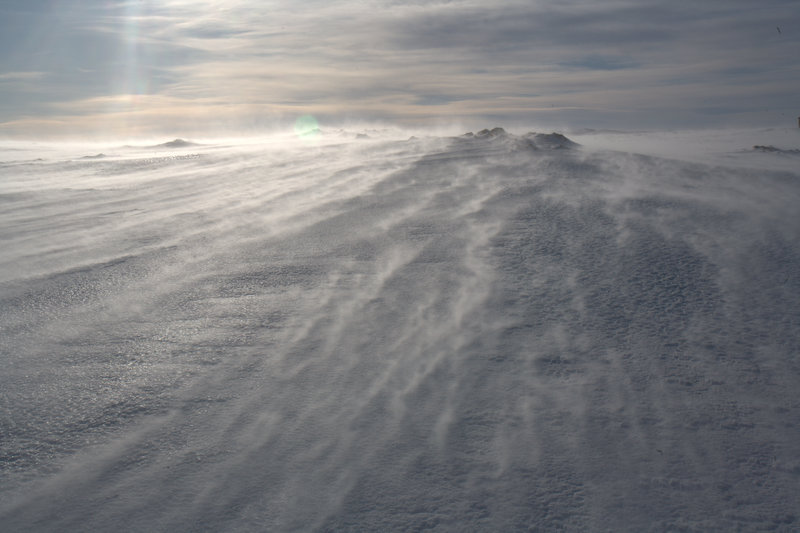 So how is it to live at a lighthouse and have the wind scourge the land, the sea, the (light)house and myself and bizou. I have to admit that when that hurricane came down to Slettnes, I was scared. Never before had I experienced natures power to such an extent. If the house is now shuddering, it was 10 times worse during the hurricane! But.... this house is build for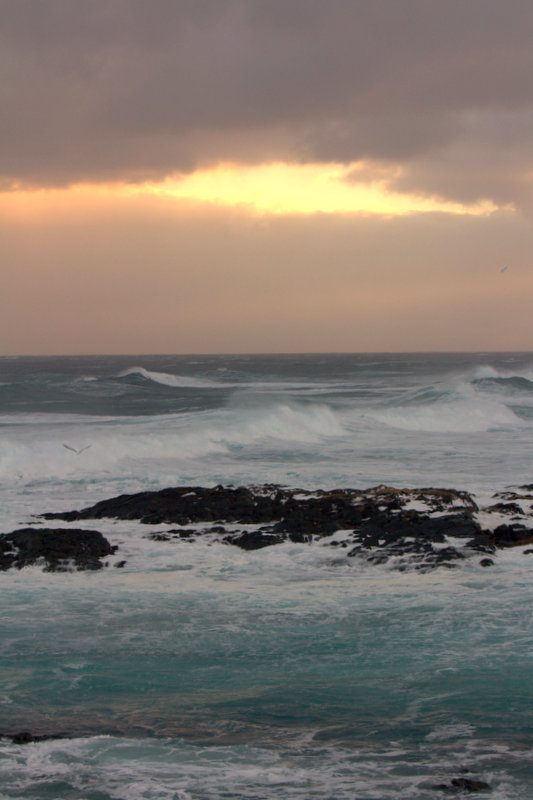 storms, the walls are infused with iron. It has stood here now for more than 70 years and withstood many storms and hurricanes. That night when the hurricane was going to hit full force here, it took me awhile to fall asleep. But once I slept, I slept through the worst of it! I woke up the next morning, feeling rested and happy. There is something fascinating about storms and it resonates deep within me, maybe in that wild woman's place. At the same time it scares me, especially at night, when I can only feel and hear the storm, but see nothing but darkness. Quite symbolic I guess.
When you live in a place where it can storm and snow a lot, it defines life. For example, the day that I finally had an appointment with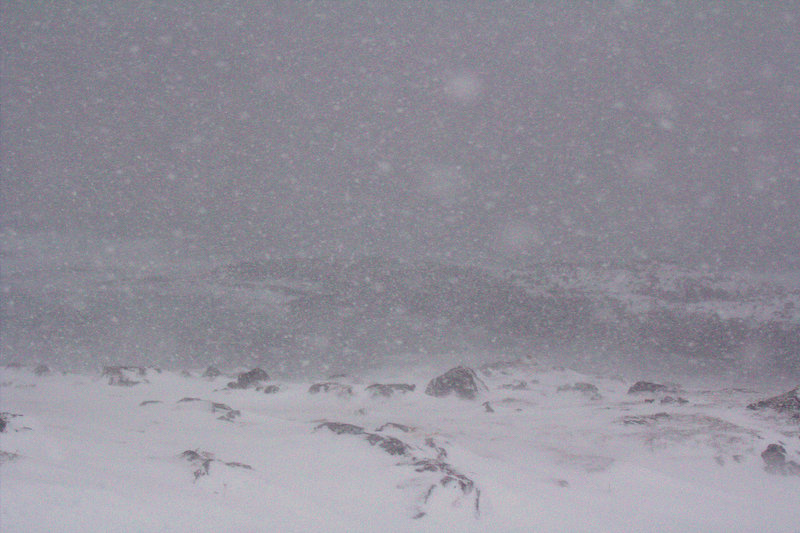 the doctor in Mehamn (25 km away) for a check on my ankle, it stormed and snowed. We tried to get on time for 'kolonnekjøring' (driving in convoy behind the snowplough-machine). But unfortunatly, there was so much wind and snow that cars already got stuck in the village and there was no way I could get to the doctor. The road between Gamvik and Mehamn stayed closed for traffic for the rest of the day.
Getting from and to the lighthouse is also weather depended. And I like that. It's only during the storms that I feel like I am really isolated here. No one can come and I can go nowhere. This is what I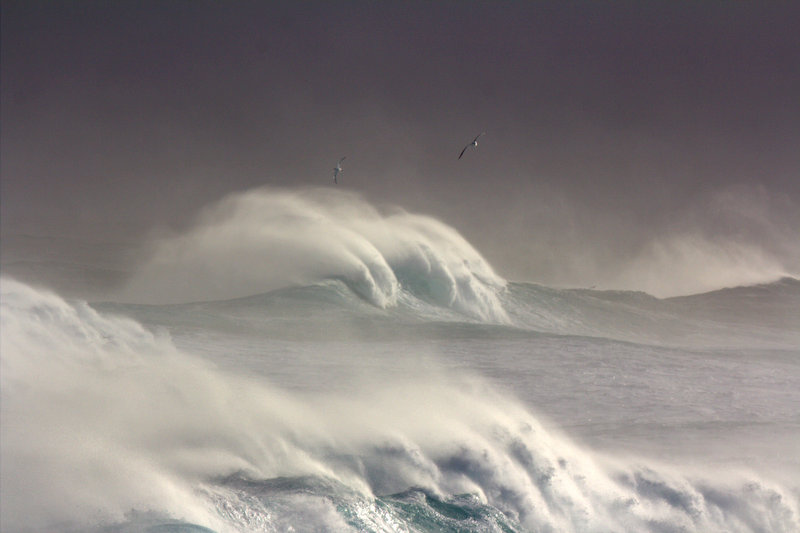 thought how my life here would be more often. For as I have said before, it turns out that even in winter people come to this place at the edge of the world. So be it. It is during the storms that I sit safely and warm inside, while looking out of my window at the stormy sea. The waves are incredibly beautiful! I have enough food to keep me going for a week or two, even though that has never been necessary. I am all alone, with thankfully my dog bizou as company. And life is just fine......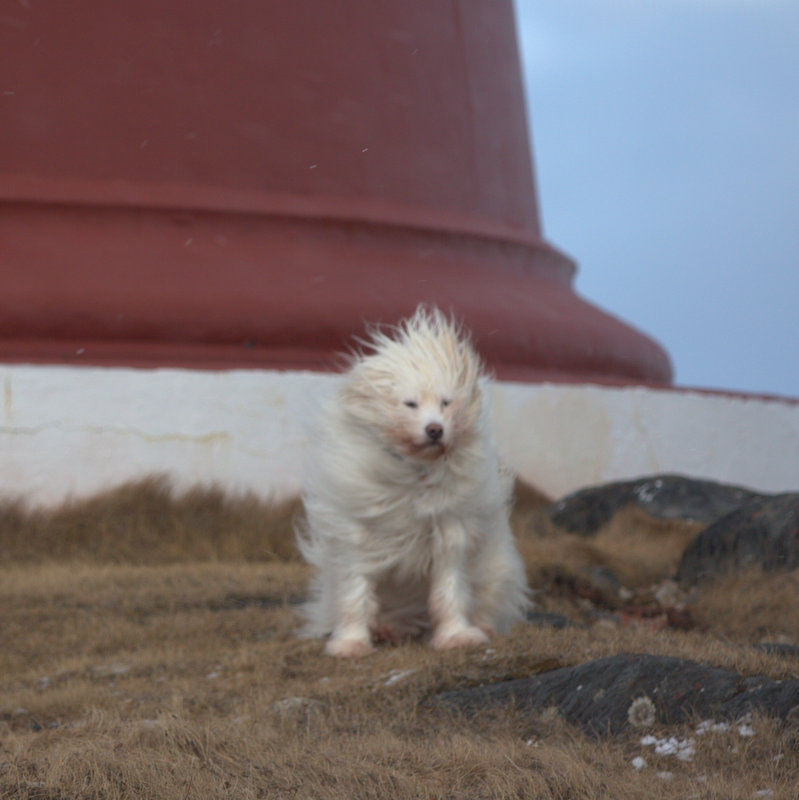 With love from the lighthouse,
Marielle & Bizou
Video blog: a perfect winterday
That it doesn't always storm, you can see in this video where I enjoy a perfect winterday.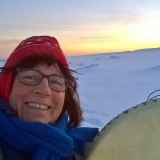 Mijn artikelen →
Marielle van Dop
Anne 2015-03-18 08:55:23
Dear Marielle, Reading your words and watching your beautiful and stunning pictures of the wild sea, my heart reaches out to you in a warm loving embrace. Thank you for your sharing, so touching that picture of the bud unfolding, promise for spring, take care dear wild woman❤️
Lotte Vrij 2015-03-18 09:34:02
Ha die Mariëlle,
Wat zie je er goed uit. En zo gelukkig ook.
Prachtige golven ook.
Geniet van de lente, liefs Lotte
Frank 2015-03-18 10:04:02
Hei Marielle. Fascinerende og lese om hvordan du opplever vinteren og stormene som har rast her en god tid nå. Jeg bor jo her så er vant med dette men i år har det vært i særklasse.heldig vis går det mot vår som du nå får oppleve, her spirer det etter som snøen smelter og når den er borte er det grønt.Hyggelig og lese om dine opplevelser her i Gamvik og på Slettnes, og at du trives i din ensomhet og med naturen.Lykke til med resten av tiden du skal være her.Ruben hilser til Bizo
Frank
Erika de Blij 2015-03-18 10:25:21
Hi Marielle, wordt helemaal blij bij het lezen van je blog en het zien van de schitterende foto's. Wow dit is echt STORM. En die Bizou wat apart dat hij dit allemaal met je mee mag maken. Fijn voor je om zo'n maatje aan hem te hebben. Ik stuur je even een tekstje over de komende Equinox en de planetenstanden. Ben benieuwd hoe je ervaring is in het hoge noorden.
EQUINOX
De week van 15-21 maart is de voorbereiding op de lente EQUINOX, een belangrijk astrologisch moment. Op 16 maart vindt de zevende en laatste Pluto-Uranus vierkant plaats, de planeten die zorgen voor alle heftigheid en verandering van de afgelopen maanden en jaren. Vlak voor de equinox is er een zonsverduistering tijdens de nieuwe maan, in een samenstand met zes vrouwelijke planeten, en al deze gebeurtenissen tesamen vormen een belangrijk moment van transformatie en incarnatie van het vrouwelijke: de energieen van vergeving, compassie, sensualiteit, vruchtbaarheid en liefde.
Embrace lieverd en geniet volop. xxxxErika
Djura 2015-03-18 10:55:03
Lieve Marielle,
Wat een heerlijkheid om het leven en jou te zien gloren. Ik geniet ook zo van de nieuwe lente!
Djura
Diana Grose 2015-03-18 13:26:55
dearest Marielle
Wonderful news that you have come through the wild Winter, you wonderful wild womban! I just so love those beautiful pictures of the stormy waves. I hope that when you are home, you will make a presentation of all your photos so we can celebrate with you. Now that the spring shoots are moving, inside and outside of us all, have a great Equinox turning and take care of yourself, with love, Diana
Wilka 2015-03-18 13:42:11
Wat een heerlijk verhaal weer! En wat een sterk gevoel breng je over. Samen met Moeder Natuur en niets anders, is toch een heel apart gevoel. Wij zijn zelf ook natuur en die komt dan ineens helemaal tot haar recht. Zo voelt het. Ik hou ervan het bij jou te lezen en door jou ook een beetje mee te maken. Geniet maar lekker van het opengaan van de lente knoppen. Prachtig. Heel veel liefs voor jou.
Margriet 2015-03-18 13:44:37
Lieve Marielle,
Wat heerlijk je blog te lezen en ook van je video heb ik genoten. Je manier van vertellen en je mooie foto's brengen je belevenissen heel dichtbij. Fijn om dit zo mee te mogen maken ! Lieve groet, Margriet
Sophie 2015-03-18 14:18:53
Dank weer Mariëlle voor je waarachtige verslagen van wat in en om je plaats vindt. En ook voor de prachtige foto's van Storm en van Lente en van een hondje dat bijna de haren van het kopje geblazen wordt, maar dat net als zijn baasje met volle teugen geniet.
Ali 2015-03-18 14:23:08
Dag lieve Marielle, ik vind het weer genieten om te lezen over je ervaringen en mee te genieten van de prachtige natuur d.m.v. je mooie foto's en video. en wat sta je heerlijk stralend op de video. Fijn. Liefs vanuit Friesland
Anneke Toering 2015-03-30 12:23:03
Lieve Marielle. Even een berichtje uit Friesland. Hier alles prima. Het weer hier is bagger. Lijkt nu wel herfst. regen storm. Bah niks aan. Maar als ik jou zo zie geniet je heerlijk. met je kleine dappere hond. Verlang je al weer naar het Friese land. Gister zat mij man even filmpjes van Noorwegen te kijken, en toen kregen wij er ook wel weer heel veel zin in. Maar dit jaar gaat de reis weer naar Frankrijk. Ik kan ook haast niet lopen dus dan is Noorwegen ook niet zo geschikt. Marielle geniet lekker en veel liefs.
leX 2015-04-04 20:43:39
GEFELICIFLAPOREN WAT EEN TOESTAND!!! Dat je zo jarig bent in hemelse sferen van Noorwegen!!!
Lijkt mij wel fijn daarzo :{spam{spam}spam{spam} En die foto's zijn niet te filmen zo mooi!!! goed bezig!! liefs leX
Evie 2015-04-22 16:21:14
Hi lieve Marielle,
Wat een natuurkracht. Dankje voor het delen. Gisterenavond veel aan je gedacht bij het kijken naar de film Antartica, A year on ice. Overweldigend in een woord.
Gelukkig wordt het al lente daar. Nog een mooie tijd. Dikke zoen, Evie